Foot Defender® Strap Extension (6-Pack)
Sale price
$75.00
Regular price
$139.99
Unit price
per
Sale
Sold out
$26.99
$26.99
See Sizing Chart
FULFILLMENT THROUGH INSURANCE
The wait is over! You may now be able to get all, or most of your Foot Defender purchase covered by insurance! Click the button below to be taken to a safe, secure Prism form to get the process started and begin your healing journey!
GET STARTED WITH INSURANCE
We have designed the Foot Defender to have a wide opening and a roomy fit but sometimes we still need more space. These strap extenders help expand the size of the calf area of the boot.
These extenders come in one size, with two pieces in the kit. Simply attach them to the boot at the top strap location. Then apply the front closure to the strap extension and put the boot on as normal.
Sold as a pair. 4" (10cm) x 1 ¾" (4.5cm)
Strap Extenders Accessory Instructions
1.)

Remove the Strap Extenders out of the kit and separate the 2 extender straps.

2.)

Remove the front closure from your Foot Defender.

3.)

Find the loop side of the Extender and attach the Extender to the top of the Foot Defender boot with about a 50% overlap.

4.)

Put your foot in the Foot Defender and apply the Foot Defender as normal.
Note: Do not over-tighten the top straps with your new extenders. You should be able to get 2 fingers spacing at your shin.
Any questions – please call Technical Service at 305-204-7203 x3
Click Here
 for an instruction sheet.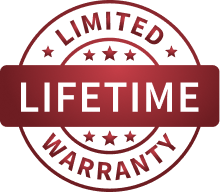 Risk-free purchase with 100% refund if returned in the first 30 days after purchase. A lifetime warranty for manufacturing defects also applies.
DEFEND WHAT MATTERS
Defender was created to protect people, pure and simple. We think of people first - understanding their problems, their pains, and any barriers to their healing to deliver relief, comfort, and healing for a better quality of life.
Our Story

FREQUENTLY ASKED QUESTIONS
CAN FOOT DEFENDER BE WORN ON EITHER FOOT?

Yes! Foot Defender was designed to be worn on either the left or right foot.

HOW DO I PUT ON MY FOOT DEFENDER AND ADJUST IT?

Foot defender is easy to put on, take off, and adjust. Written instructions for the use of Foot Defender can be found HERE and a walkthrough video in how to use Foot Defender can be viewed HERE.

HOW DO I CLEAN MY FOOT DEFENDER?

You can keep your Foot Defender clean by using a baby wipe or a disinfecting wipe. Let it air-dry before wearing it again.

SHOULD I WEAR A SOCK WITH MY FOOT DEFENDER?

Yes, always wear your Foot Defender with a sock and/or compression bandage, as instructed by your healthcare provider.

WHAT DO I WEAR ON MY OTHER FOOT WHEN I WEAR MY FOOT DEFENDER?

Wear a running shoe on your other foot. This will help to keep your feet as evenly balanced as possible.

HOW LONG CAN I WEAR MY FOOT DEFENDER?

The length of time people wear Foot Defender is different from person to person. Your healthcare provider will decide what's best for you. Please follow their instructions. It is important to wear it until you're told to stop, even if you're noticing improvements.

HOW DO I CLEAN MY FOOT DEFENDER?

You can keep your Foot Defender clean by using a baby wipe or a disinfecting wipe. Let it air-dry before wearing it again.

IS FOOT DEFENDER AVAILABLE IN DIFFERENT SIZES?

Yes, Foot Defender is available in small, medium, and large sizes. See the helpful sizing chart HERE. 


DOES FOOT DEFENDER QUALIFY FOR INSURANCE REIMBURSEMENT?

Yes, Foot Defender is covered under insurance plans. But plans and coverage may vary. To learn more about coverage under your plan, please contact your insurance company.
*Foot Defender is PDAC Approved Code L4361, which is covered by insurance in every state.

WHERE CAN I BUY FOOT DEFENDER?

Anyone can purchase Foot Defender HERE.

Medical Professionals can set up a pro account HERE and have exclusive access to wholesale pricing. Foot Defender can be purchased through an authorized medical sales representative or a DME supplier in the U.S.

HOW MUCH DOES MY FOOT DEFENDER WEIGH?

Foot Defender is lightweight, sturdy, and durable. The weight varies slightly by size.

Foot Defender - Small weighs 2lbs. 3oz. 
Foot Defender - Medium weighs 2lbs. 7oz. 
Foot Defender - Large weighs 2lbs. 11oz.

CAN FOOT DEFENDER BE USED FOR ORTHOPEDIC ISSUES, SUCH AS SPRAINS AND FRACTURES?

Yes, Foot Defender is usable for other types of injuries, too. Ask your provider if it can be helpful for you. 

DEALING WITH A HEEL WOUND?

Consider adding the Heel Defender to your current off-loading solution or to your Foot Defender for additional offloading! For use in heel wounds, lift up the insole of the Foot Defender and place the correct size comfort Heel Defender under the insole, and replace the insole in the Foot Defender.

CAN I DRIVE WHILE WEARING MY FOOT DEFENDER?

Yes, you can drive while wearing Foot Defender.

WHY DOES FOOT DEFENDER LOOK LIKE A SNEAKER OR COURT SHOE?

Foot Defender was designed from the ground up to be different from other healing devices. It's made with performance sports materials used in high-end sneakers. 

Its award-winning design also makes it more comfortable, easier to adjust, and put on and take off, than other healing devices. And because Foot Defender looks better, feels better, and works better — you'll have increased wear time and improvements in healing.

FREE SHIPPING
Free Standard Shipping on Retail Orders in the USA
FREE RETURNS
CUSTOMER SERVICE
Read our Frequently Asked Questions