Heel Defender®
Innovative Shock Absorbing Heel Orthotic
Sale price
$26.99
Regular price
Unit price
per
Sale
Sold out
$26.99
$26.99
See Sizing Chart
FULFILLMENT THROUGH INSURANCE
The wait is over! You may now be able to get all, or most of your Foot Defender purchase covered by insurance! Click the button below to be taken to a safe, secure Prism form to get the process started and begin your healing journey!
GET STARTED WITH INSURANCE
Ease heel pain and maximize your athletic performance with Heel Defender Sport orthotic inserts, made with the innovative technology of Absorbium.
Absorbs up to 95% of shock 
Designed by a leading podiatrist
Sizes for adults and kids
Thinner design perfect for athletic and dress shoes
Risk-free purchase and lifetime warranty for manufacturer's defects
MAXIMUM SHOCK ABSORPTION FOR ATHLETES
Heel Defender Sport shoe inserts are bioengineered to protect and cushion impact force on the heel. They allow you to prevent and treat heel problems as well as maximize your athletic performance.
About HEEL DEFENDER SPORT
Heel Defender inserts are patented and designed by a leading podiatrist and recommended by specialist physicians to assist in heel protection and managing several foot conditions. Heel Defender shoe inserts can be used on top of, under, insoles and can move from shoe to shoe. Designed for adults and children, Heel Defender orthotic inserts can be used in conjunction with other standard treatments.
Heel Defender Comfort shoe inserts are bioengineered to exceed the natural heel cushioning to provide maximum shock absorption and offload the heel when standing, walking, running and cushions other day-to-day activities. Heel Defender Comfort inserts are 0.6 inches thick and weigh 4.5 ounces each. Need a thinner fit? Try Heel Defender Sport shoe inserts. They are 0.4 inches thick.
Treats & Protects
Heel Defender Sport inserts provide immediate relief from heel pain by cushioning the area and elevating the heel bone. When worn in dress and athletic shoes, they help prevent heel and knee pain. Heel Defender Sport's innovative design provides relief for shin splints, heel spurs, ankle pain, leg pain, back pain, arch pain, Achilles Tendonitis, Plantar Fasciitis, and Sever's disease.
| | |
| --- | --- |
| Dimensions (S / M): | 5.25" x 2.25" x 0.4" |
| Dimensions (M / L): | 5.50" x 2.50" x 0.4" |
| Thickness: | 0.4 inches |
| Weight: | 3.4 ounces each |
| Material: | Absorbium makes the difference in Heel Defender Sport's impact force reduction. Absorbium's innovative and patented technology absorbs up to 90% of shock, providing added heel protection, superior pressure relief from high impact, better shock absorption, and increased comfort with or without socks. They come with a non-toxic and friction-reducing top cover which makes them the perfect sport insoles for high-intensity exercise. |
The Science Behind Heel Defender
Heel Defender
How Heel Defender Works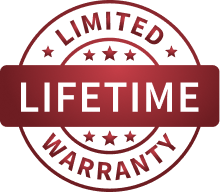 Risk-free purchase with 100% refund if returned in the first 30 days after purchase. A lifetime warranty for manufacturing defects also applies.
Defend What Matters
Defender was created to protect people, pure and simple. We think of people first - understanding their problems, their pains, and any barriers to their healing to deliver relief, comfort, and healing for a better quality of life.
Our Story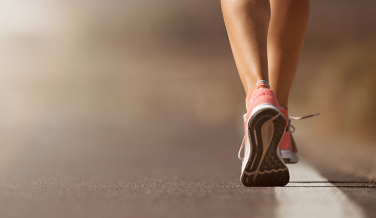 FREQUENTLY ASKED QUESTIONS
HOW MANY INSOLES ARE INCLUDED IN A PACK?

There are 1 pair of Heel Defender insoles per package. You can move them from one pair of shoes to another, as needed.

CAN HEEL DEFENDER BE USED AS A LIFT?

Yes, Heel Defender can be used as a heel lift. While they feel soft, they won't lose their shape over time.

HOW LONG DO THESE INSOLES NORMALLY LAST?

On average, Heel Defender insoles should be replaced every 60 days.

WHAT IS THE WARRANTY ON HEEL DEFENDER?

Yes, your purchase is risk-free, with a money back guarantee, if returned within 30 days of purchase. In addition, Heel Defender has a lifetime warranty for manufacturing defects.

ONLY ONE OF MY HEELS NEEDS CUSHIONING. DO I NEED TO WEAR THEM IN BOTH SHOES?

Yes, it's important to wear Heel Defender inserts in both shoes. This will help to keep your legs and back in a comfortable, balanced alignment.

WHAT IS THE DIFFERENCE BETWEEN HEEL DEFENDER COMFORT AND HEEL DEFENDER SPORT INSERTS?

Heel DefenderSport inserts are 0.4 inches thick and weigh 3.4 ounces. They can be worn in dress shoes, flats, and running/sports shoes. These inserts are worn under the insole to keep them in place. 

Heel Defender Comfort inserts are 0.6 inches thick and weigh 4.5 ounces. They're designed for people who spend a lot of time on their feet, such as military, construction, or medical professionals. These inserts are worn on top of the insole.

IS HEEL DEFENDER AVAILABLE IN DIFFERENT SIZES?

Yes, use our easy custom sizing charts (CLICK HERE) for Heel Defender Sport or Comfort options.



FREE SHIPPING
Free Standard Shipping on Retail Orders in the USA
FREE RETURNS
CUSTOMER SERVICE
Read our Frequently Asked Questions